Buy or not buy electric cars after commercial use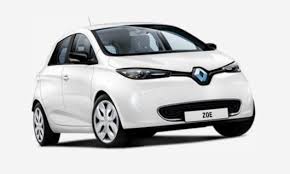 New electric cars, though falling in price faster than expected, but still remain quite expensive. Therefore, for the Ukrainian buyer, the alternative is the purchase of electric vehicles with mileage, which from year to year in the models on the secondary market is becoming more and more, especially if the machines were initially involved in commercial areas of use: taxi services, car sharing, passenger transportation. Such electric cars are usually sold immediately after reaching the guaranteed mileage (an average of 100,000 miles for the US).
Everyone knows that the machine with the engine, which worked in such services can not take categorically, because they will literally fall apart. And what about the carts that have the mileage exceeded 150,000 km?No need to be afraid of buying electric cars with high mileage
Mileage — not the main indicator of "dead" electric car, even if the car is only a couple of years, and on the speedometer for 150 000 km. electric Cars are capable of more and there are plenty of examples where in just a few years electric cars drove several hundred thousand km (that is used almost continuously) and thus remained quite viable. The fact is that the electric car is simpler in design, it does not have a huge number of parts as in fuel cars, it has fewer moving parts, in a word it is more reliable. Thus, the main threat is not the wear of parts during operation, but the degradation of the battery during the run.
Yes, Nissan Leaf of the first generation with a mileage of 150 000 km, not the best option to buy used electric car, as with such a run the degradation of the battery is very strong, because it has neither heating nor cooling system.
But if you look at other electric vehicles, their purchase after commercial use, with high mileage, and at a reasonable price, it may well be justified, the main thing to find out before buying some factors:
car model;
how to charge an electric car;
how exploited;
as serviced.
Are there examples?
The Kiev company Electromobili (motor show on Stetsenko, 21), at its own risk, bought three electric cars Chevrolet Bolt EV with a mileage of about 100,000 miles (150-160 thousand km), which were previously used for commercial purposes.
Upon purchase, it turned out that electric cars for their mileage have an ideal technical condition and practically retained their best advantages. First of all, we are talking about the power reserve, that is, the degree of degradation of the battery.
It is known that Chevrolet Bolt uses some of the best batteries from LG Chem, which have heating and cooling, and which are designed for a solid service life. So, all 3 of the electric vehicle with a great mileage indicated slight degradation of the batteries, and have the capacity to 56,2/57,1/56,3 kWh from the original "factory" capacity of 60 kWh.
As you can see the losses are minimal, and given the properties of the battery, further degradation with proper operation is expected to occur gradually and linearly (but in General this aspect will depend on further operating conditions).
Thus, the main component of the electric car, albeit with a huge mileage, is in order, which dispels fears that the electric car after 150 000 km has worked its life and will be a problem in further operation.