The rivalry between clean electric cars and plug-in hybrids is now reaching its highest peak of confrontation. Many agree that clean electric vehicles are the future, but also pay tribute to plug-in hybrids as a transitional stage to the further development of the all-electric era.
To finally understand the issue you need to analyze how long the plug-in hybrids (PHEV) will be relevant, having considered several interesting questions.
How much reserve electricity to clean enough? Continue reading →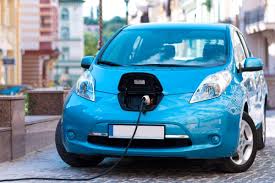 Lithium-ion batteries are very sensitive to temperature. At the same time they are equally bad tolerate extremely high and too low temperature, because when it gets very cold, the electrolyte liquid inside the battery becomes viscous and quickly loses its accumulating quality. This is especially critical for those electric vehicles that do not have their own battery temperature control system.
Also, unlike the engine of cars in which the engine produces its own heat, which "heats" the car, electric cars should take this heat somewhere else, as a rule, starting the heater, which is reflected in the battery life and reducing the power reserve. Continue reading →