The fight against "diesel" increased harmful emissions into the atmosphere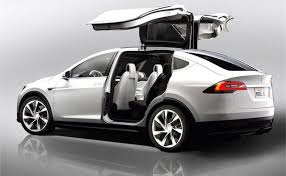 The "deselect" in 2016, which revealed that Volkswagen AG has used the program codes to the lowering of emissions of nitrogen oxides in their cars, found that the level of carbon dioxide in the atmosphere much greater than previously thought and has a greater impact on the climate.
It was estimated that in 2017, CO2 emissions from new cars were higher than in 2016, and for the first time since 2010 increased according to annual indicators. A simple explanation was found: diesel cars Volkswagen AG sold in 2016 with low emissions.
Environmental groups immediately began to oppose this type of fuel, and many cities were considering banning diesel vehicles on their streets. The market was so panicked that in 2017, European consumers bought more petrol cars than diesel for the first time since 2009.
But this just led to the problem: gasoline cars emit 10-40% more CO2 than their diesel counterparts.
That is, the campaign against the use of diesel has led to an increase in emissions, and gasoline cars have not changed the situation of pollution, although consumers reacted quite sharply. In Germany, in 2018, the registration of diesel cars fell by 16.9%, and the entire industry and Volkswagen among the first began to focus on electric power units, although the demand for fuel cars is still huge.
However, the combined share of electric transmission vehicles in the richest European market is not growing fast enough. In 2018, only 3.8% of new registered vehicles in Germany had a hybrid transmission, and only 1% was fully electric. This is not enough to compensate for the sharp decline in diesel registration and not enough to reduce emissions from the increased number of gasoline vehicles.
The European Association of automakers has already responded, calling for increased investment by the government and the European Union in the charging infrastructure for electric vehicles. According to the statement, the network should be expanded 20 times over the next 12 years to adapt to the transition to electricity.
However, the expansion of the charging infrastructure is unlikely to convince consumers to abandon their gasoline cars in favor of electric vehicles. Low power reserve, long charging time and high prices make them suitable only for some drivers.
As a conclusion, until these obstacles are overcome, campaigns against one type of hydrocarbon fuel will promote another type of hydrocarbon fuel and pointless environmental compromises.
What politicians need to do is to leave diesel and gasoline alone, because the current emission standards are already quite strict. It is better to give all forces and put in priority the development of both charging infrastructure and batteries of electric vehicles. This will require more costs than regulatory changes, but the effect will be much greater.