Elon Musk: Tesla is successful because we were not taken seriously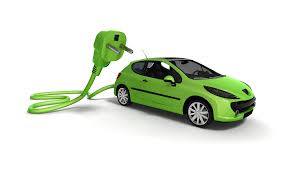 In celebration of its 70th anniversary, MotorTrend magazine interviewed Elon Musk, a man who has changed the modern automotive world in many ways. In this interview, the CEO of Tesla answered several interesting questions, in particular why no one has been able to approach the level of Tesla.
Speaking about the success and importance of his company for the modern automotive industry, Elon Musk noted that this is ensured by the fact that at the time (recall that this year Tesla was 16 years old), representatives of the world industry simply did not believe that the company that decided to start producing electric cars will be able to achieve at least some success. According to the Mask, competition actually was not, so how to compete no one was going.Elon Musk: we have no equal because the cars of competitors without a soul
Speaking for example about the Model S, which MotorTrend magazine in 2013 called "the most perfect car" of the decade, Musk noted that even in the year of the debut of the model, when it was presented, certified and began to be delivered to the first customers, no one thought about serious competition, seriously thinking about electric vehicles only in 2014 — 2015, when it was missed a lot of time.
Chip Model S Musk called that it was made with the soul, and what is produced and produced so far competitors — this is a mass market in which there is no heart.
Autonomy and cheap battery: Musk spoke about the prospects of the industry
As for maintaining leadership in the industry, Musk noted that the main thing is to reduce the cost of electric drive and pay maximum attention to the full autonomy of electric vehicles, which in his opinion will change the car market much faster than ordinary people think, as well as some entrepreneurs involved in the industry.
That's why Musk strives to make electric cars of his company fully Autonomous as soon as possible, he is absolutely sure — this will radically change the perception of the car, its price and purpose.
Recall, we previously wrote an article why the Tesla sales model will change the car market.