On 6 October 2018, the intergovernmental panel on climate change issued a special report to policymakers urging that, in order to avoid the most catastrophic consequences of climate change, we must reduce greenhouse gas emissions by 45% by 2030 and achieve zero emissions by 2075.
Integrated climate change mitigation requires active action in most sectors, particularly transport, which is the leading source of greenhouse gas emissions in the United States and needs reform.
Fortunately, improvements in technology have led to the development of electric vehicles that produce less than 25% of the greenhouse gas emissions from traditional vehicles, according to a report by the California air resources Council. Continue reading →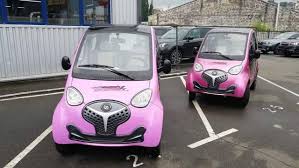 Electric vehicles that you can buy are a relatively new product on the market. Hybrid cars that combine a conventional petrol or diesel engine with an electric motor have been around for a long time.
Gasoline-electric cars like the Toyota Prius or the new RAV4 hybrid aren't technically electric cars because they can't be plugged in and charged from an external source. They have very low-capacity batteries, and the electric motor is designed to help a conventional engine, rather than drive the car yourself.
Hybrids (HEV) charge their batteries, restoring energy that is usually lost during braking and deceleration, and sometimes directly from a gasoline engine. Continue reading →
The battery does not expire after it has already exhausted its initial use in an electric vehicle. Batteries have great potential for reuse in stationary energy storage systems. In addition, by reducing the cost of energy storage, they can help to integrate more renewable energy sources into the network.
Lithium-ion batteries used in electric vehicles, which are usually designed for a decade (8 years or mileage up to 160,000 km). But even after 10 years of operation in electric vehicles, batteries can be reused in markets that require stationary energy storage with 100-300 cycles per year. Alternative re-use is mass utilization, which is possible in most of the regions in accordance with the rules of occupational health and safety, or disposal, which may make sense for battery manufacturers who want to get valuable metals, such as cobalt and Nickel, and which can achieve competitive costs for processing. Continue reading →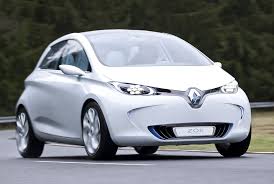 Tesla Model 3 almost captured the market of electric vehicles, with high speed, high performance and energy efficiency. It is easy and comfortable to operate, it is stable on the road, and its power reserve allows you to move over long distances.
Tesla engineers spoke about the design and development process of Model 3. It turns out that design and safety were the main points in the development of the electric car. The chassis and suspension of the Model 3 were designed from the ground up, tires engineers lovingly called the "undetected heroes" of the vehicle as they are crucial to the handling and stability of an electric vehicle on the road. The development of model 3 tires began back in 2015, when Tesla began working with manufacturers to create the perfect tires for an electric sedan. Continue reading →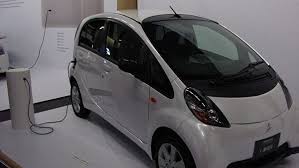 The fuel cell vehicles despite its apparent efficiency and environmental friendliness — are doomed. This is mainly due to the emergence of stronger competitors among electric vehicles. This opinion was expressed on the YouTube channel Tailosive Tech with the provision of quite interesting and at the same time obvious factors why this is so.
Factor 1: it is easier to charge an electric car from the mains than to fill it with hydrogen
The first reason why electric cars will eventually win, the observer calls the obvious thing — electric cars are able to receive energy for movement from any energy point that can be found on the street. That is, nominally, any outlet is a source of replenishment of the power reserve. Continue reading →